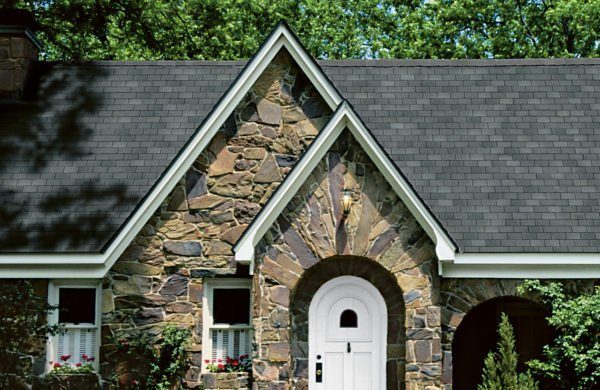 LET'S BREAKDOWN THE PRO'S AND CON'S OF TWO OF THE MOST POPULAR ROOFING OPTIONS
If you are starting the process of replacing your roof, the amount of options that come back from a simple Google search are enough to boggle the mind. Asphalt shingles have remained the most popular roofing option on the market due to the cost effectiveness, reliability, and ease of maintenance. In recent years however Metal Roofing has risen in popularity due to its Durability, Longevity and Customizability.
Both options are great residential roofing options, but depending on your needs one may be better for you than another. That's why we compared the two by Style, Price, Lifespan, and ease of install to help you decide which material is right for you.
BOTH ASPHALT SHINGLES AND METAL ROOFS HAVE A VARIETY OF COLORS AND FINISHES AVAILABLE
Asphalt Shingles offer the traditional look everyone is used to seeing on a majority of homes, nowadays however they can be manufactured in ways to copy the look of Wood Shakes, Slate, and Tile. Combined with a huge variety of colors and patterns the possible looks available with Asphalt Shingles is enough to meet any desired look.
Similarly Metal Roofs used to be made primarily of corrugated tin panels like those still popular on sheds and barns. With new developments in the metals used in the manufacturing of these panels, like adding zinc, aluminum or galvanized metal, you can achieve a much more residential look and can even mimic the looks of shingle or shake.
Both options offer enough variety to fit any homeowners style meaning the deciding factor on material comes down to how the material performs.
METAL ROOFS TEND TO HAVE A HIGHER DURABILITY
Being made from hard metals like Tin, Galvanized Steel, and Copper gives Metal Roofs an advantage in durability over other roofing materials and are known to hold up against extreme weather conditions where those materials can fail. With the increased durability homeowners tend to see longer warranty times spanning 30 to 50 years. Although Metal Roofs are known for being durable that does not mean they are immune to blemishes, extreme hail or hard impact falling branches may dent your metal panels. Different metals offer more protection from dents and blemishes so if that is an important factor for your roof I would discuss material option with a C.M.L. Roofing expert.
Asphalt Shingle roofing comes with a disadvantage in durability when compared to Metal Roofs simply due to the material they are manufactured with, Asphalt and Tar are simply not as hard and strong as Galvanized Steel or Aluminum. That durability however only comes into question when dealing with surface impact like hail, wind driven rain, and falling branches. With improvements in shingles, like the ones that come with CertainTeed's Landmark Pro Series, the lifespan of roofing done with Asphalt Shingles has reached up to Metal Roof level. For example C.M.L. Roofing is proud to offer a 50 year Asphalt Shingle Roof warranty.
ASPHALT SHINGLE ROOFING SAVES MONEY UP FRONT
Having more durable material in Metal Roofing comes with a price tag , depending on the material you decide to use the price on a Metal Roof vs an Asphalt Shingle Roof can be almost 4 times as much. Aside from increased material cost it can be costly to find the skilled labor necessary to install the metal. The bright side however is if installed properly your metal roof should last you a lifetime and even possible qualify you for a home insurance discount as well as an energy saver tax credit.
ASPHALT SHINLGE ROOFING IS SIMPLER TO INSTALL
Asphalt Shingle installation is looked at as generally easy to install going from left to right diagonally layered along your roof secured with nails along a nailing hem.
Minimum technical skill and equipment plus a relatively fast installation process usually taking only one to two days to complete your roof. Metal roofing on the other hand often requires a tradesmen with specific knowledge and experience with a slower installation process. Asphalt Roofing is also easier to repair as they can be cut individually and repaired while the metal roofing sheets are joined together making even small adjustments difficult.